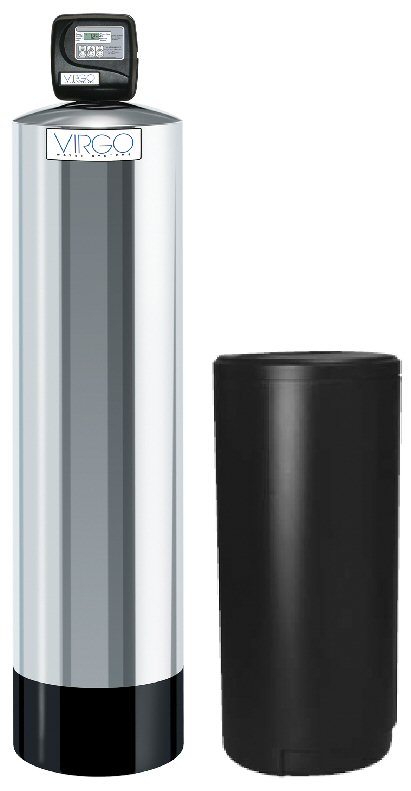 View Larger Image

View Product Sales Sheet

View Product Installation Guide

Starting at $1999.95
The Virgo Water Softener can help reduce energy bills and save water.
These highly efficient water softeners are designed to help protect plumbing and appliances from hard water damage.
Virgo Water Softeners will allow you to clean with less soap and will also save you the time previously spent rewashing spotted dishes and glassware.
Water Softener
All units include an 18" x 40" brine tank (320 lb. capacity)

All resin tanks are covered with a stainless steel welded jacket

Backwash rate between 2.2 and 4.5 GPM

Approx. weight 110 to 190 pounds

10 year warranty on tanks

5 year valve and electronics warranty

Control valve is easily removed from the tank for service

12 volt electrical system

Available with 1", 1.25" or 1.5" diameter brass connections